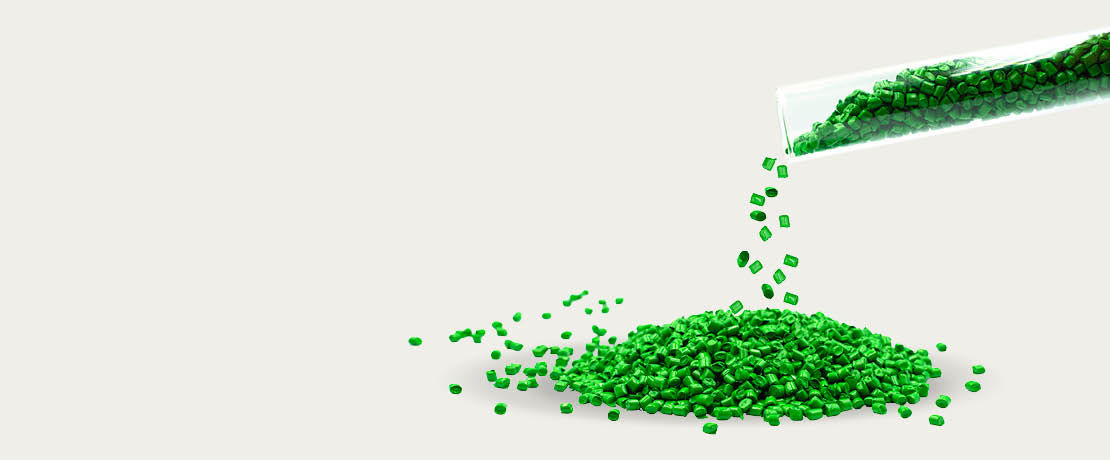 Products & Solutions
Our Markets
Plastics & Rubber
In close collaboration with its customers and partners, Evonik develops products and system solutions for and with plastics. Our spectrum of products and solutions is designed to meet requirements of the Plastics & Rubber market. As a leading global specialty chemicals group Evonik offers products from additives for plastic coatings, catalysts for plasticizers and polyolefins, release and sliding agents for the rubber industry, silica for plastics and thermoplastics or shoe soles VISIOMER® specialty methacrylate crosslinkers provide mechanical, thermal and chemical robustness for a wide range of plastic and rubber products.
Products and Solutions for Plastics & Rubber
How our products work
Catalysts support your economic production of aliphatic plasticizers in line with regulatory and market requirements. Plasticizers are commonly added to polymers, such as plastics and rubbers, to facilitate handling during production or meet the end product's application demands. They make the raw material softer and more flexible, increase its plasticity and decrease viscosity or friction. Moreover, we produce catalysts in all industrially required scales and ensure that their performance remains undiminished in 24/7 continuously operated large-scale plants. We are your flexible and expert global partner when it comes to catalysts to produce PU precursors. Depending on the reaction type and conditions, our experienced application engineering team will find the right catalyst for your process and provide specific technical support, from in-house application testing to elucidation of the deactivation mechanism and specific application questions. 
Silica is used in various applications in this market. Silica enhance the handling, quality and performance of thermoplastics, polymer compounds, composites and thermoplastic polymers. When used as additives, our silica make it easier to process plastics at all times, as they enable powders and granulates to flow freely, as well as prevent caking, even after long storage times. They also act as carriers and process auxiliaries, or control rheology. In addition, silica optimize the rubber compounds of shoe soles and ensure high abrasion and flex resistance on soles that are submitted to high constraints and a lot of strain, such as long-distance running shoes and military boots. Silica also work as thickening agents to process unsaturated polyester resins in the best possible way. Silica help control the viscosity of unsaturated polyester resins and attain the desired thixotropy effect, so that the resins can be processed perfectly. 
VISIOMER® methacrylate monomers are used to produce a wide variety of plastics and rubber. Most popular are artificial marble, PVC plastisols and as co-agents for rubber crosslinking. Molding compounds based on PMMA or unsaturated polyester resins may also contain multifunctional methacrylates as crosslinking agents.