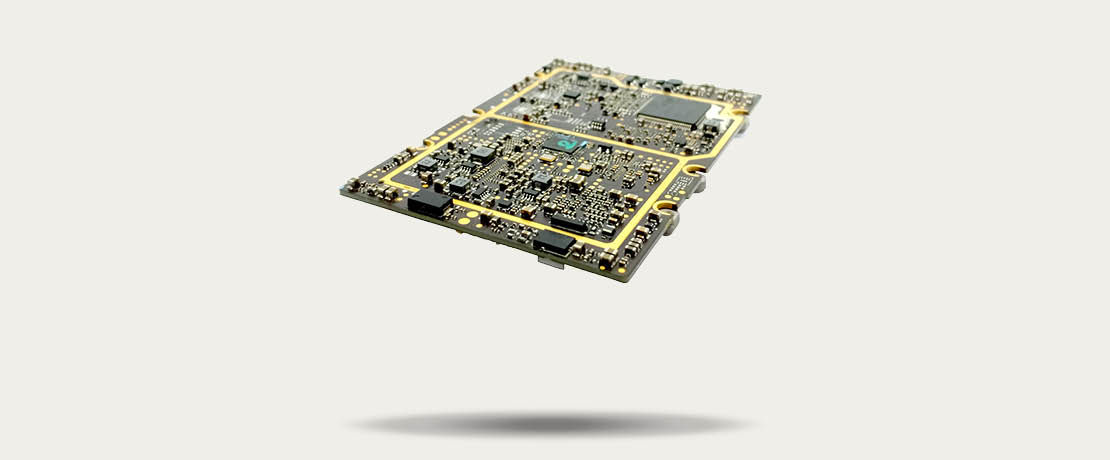 Products & Solutions
Our Markets
Electronics & Telecommunication
The innovative strength of Evonik is indispensable in the Electronics & Telecommunication market. Our portfolio extends from active oxygens as photo resistant removal, wet cleaning and copper etchant in semiconductors, catalysts, epoxy curing agents, monomers and polyisocyanates, polymers for cable insulation, silica as antiblocking agents in the polymerization process to silanes working as adhesion promoters and coupling agents. As a leading global specialty chemicals group, we connect innovation with the needs of our customers to provide the best solutions.
Products & Solutions for Electronics & Telecommunication  
How our products work
In the semiconductor industry, PERTRONIC® hydrogen peroxide plays an integral role in the integrated circuit manufacturing process. In the front-end-of-line, it is primarily used as an oxidizing agent in critical wafer cleaning and surface conditioning steps in transistor formation, copper/ULK dual-damascene formation, and post-CMP cleaning applications. In the back-end-of-line, hydrogen peroxide is used as an oxidizer in cleaning and surface conditioning applications related to 2.5D and 3D packaging applications, and as an etchant in the production of printed circuit boards. 
Another product for the semiconductor industry is ultrahigh purity hexachlorodisilane that can be used in the manufacture of next generation memory chips. Silicon tetrachloride also plays a huge role in the manufacture of polycrystalline silicon for the semiconductor industry. In addition, Evonik offers a product for the surfaces of semiconductor chips. When vaporized and thermally decomposed upon the surfaces of semiconductor chips, ethyl silicate forms electrically insulating layers of silica glass which are necessary in the fabrication of integrated circuits. 
Light-emitting diodes (LED) and fluorescent lamps are currently considered the top choice for lighting – especially given sustainability considerations. Fumed aluminum oxide (AEROXIDE®) and fumed silica (AEROSIL®) from Evonik really come into their own here, as strong binding agents or substrates in fluorescent lamps. You benefit in the production of premium illuminants: The specialized products offer you functions that are very difficult to achieve with other substances. 
For example, AEROXIDE® particles work extremely effectively as binding agents in the phosphorus layer of fluorescent lamps, preventing mercury from penetrating the protective layer of the glass tubes, where it can impair the illumination quality. An effective mercury barrier layer thus increases the life span of fluorescent lamps, while also reducing energy costs. 
Cable filling based on VESTOPLAST® offers excellent waterproofing properties along with a very good flexibility at low temperatures. VESTOPLAST® can modify cable jellies and thus help to prevent the cables from mechanical stress. Moreover, the environmentally neutral compositions are plasticizer- and VOC-free, strongly hydrophobic and resistant to chemicals and microorganisms. The formulations provide high dielectric breakdown voltage but do not attack plastic casings or cable sheathings. POLYVEST® is inert towards metals and alloys. 
Epoxy is well-suited for electronics because of its temperature resistance and high strength. Our Ancamine®, Dicyanex®, Imicure® and Curezol products find their applications particularly in battery sealants, magnet bonding and electronics manufacture.